Thailand – 9 months internship
Anti-Exploitation, Freedom Ministries
ANTICIPATED START
2023 dates available
Participants
1 (min) to 5 (max)
COST PER PERSON
$12000 CAD
Internships are for individuals interested in serving anywhere from 3 months to 1 year at one of our ministry locations. Envision partners with a local initiative in Phuket that aims to see see the marginalized, vulnerable, and exploited set free from the injustice of oppression. On the ground, this work involves implementing our holistic approach outward, trusting God to bring freedom and hope to the people of Phuket, to the rest of Thailand, to Southeast Asia, and back to those living in the West. Interns can expect to grow, learn and serve with humility, particularly if you are a hair stylist or professional baker. We'd love your help and expertise! We want to work with people who want to be affirmed for ministry and or missions, and want to step outside their comfort zone and lead.
---
Being a tourist town, Phuket has a laid back atmosphere. This is not a megacity; however, beyond the bustle, there is an incredible desire for many visitors to find that "thrill" that can finally satisfy a longing in their lives; be that trying to find that perfect beach to run away from life's problems to finding meaning and acceptance in the red light district. Phuket truly is a dream location, but the reality for many doesn't always match up.

The purpose of the work in Phuket is to foster an opportunity for God to be glorified through education, exposure and experience, transformed worldview, and a nurtured heart for missions. The context of Thailand requires empathy, passion, and knowledge, and there is no better way to embody these traits than to join the people who are fighting to break the chains of oppression on a daily basis. We want you to see first hand how God is working in Thailand, and to be encouraged to take the next step in His plans for you.
Meet your Hosts
Get to know the team on the ground
---
---
---
Regional Coordinators Asia Region
---
Nancy committed her life to Christ at a summer camp, and when she was 18, she solidified her commitment. Nancy attended Moody Bible Institute with the aim to become a missionary nurse. Tim grew up in a minister's home where mission was always the point of life. After a long season of complacent rebellion Tim surrendered his life to Christ, while in university, at 23. Tim and Nancy have been married since 1981. Tim has served as a professor at CBC/CTS/Ambrose, and a Youth Pastor at Glencarin Alliance Church and Unionville Alliance Church. Nancy's ministry is caring for cancer and acute cardiac patients as a Registered Nurse.

Together their 38 years of ministry service and marriage has been preparing them for this ministry with Envision Canada.
---
---
We think having as much information before you go overseas ensures a quality experience for everyone. It's our hope that you'll get a chance to see how God is at work and learn well with our hosts and their partners.

So here's two additional resources for you! >
---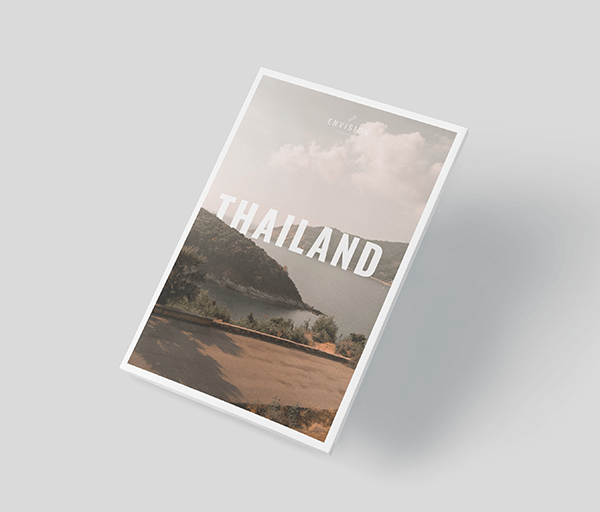 Thailand Handbook
Download a PDF version of the internship handbook which gives you information and insights on what to prepare and what to expect during your experience
Welcome Video
Here's a short video about one of the gap programs hosted in Phuket, Thailand. It will give you a glimpse of what happens on site.
Looking to join this opportunity?
Click below to fill out an interest form and we will send you more details!
Got a question?
Feel free to reach out, we'd love to hear from you: